Thursday, June 29, 2006
Accomplishment Lists vs. To Do Lists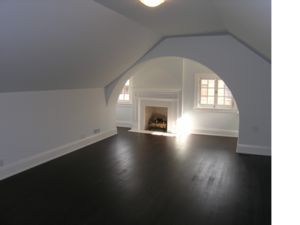 I would love to have an empty house and just start by putting things into the house that I really love or use often and then chuck the rest. As I don't have that option, I make lists, lots of lists.
I am finding that To Do Lists just aren't cutting it for me. I am a details oriented person and therefore my To Do Lists aren't five or ten items long they cover entire sheets of paper, sometimes on both sides. Not only does is this extremely daunting to look at, it often results in me getting less done than if I hadn't drawn up a list. If I make a To Do List I feel the need to schedule everything in with the minimal amount of time possible on each task so that I can squeeze it all into one day. However, as many of you know, having a 1 year old often means that scheduling goes out the window.
Yesterday I had brain wave. I don't have a problem identifying what needs to be done, I have a problem getting it done. So instead of making To Do Lists I am going to try to make Accomplishment Lists so at the end of the day I can see that I have indeed been productive (I feel like I've got nothing done a lot of days...) and over time I can see the trends and perhaps streamline things.
Hopefully it works!!
Labels: Life in general
posted at
2:23 PM
0 comments