Thursday, June 29, 2006
Getting inspiration...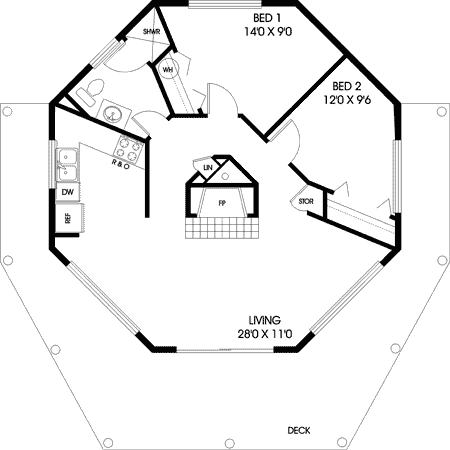 As our log home gets a little closer to completion I am trying to gather ideas for both floor plans and decoration. I found this floor plan on the Better Homes and Gardens website
. We won't have the bedrooms on the main floor as we will sleep in our loft but it gives me some good ideas for the layout of the bathroom and kitchen on the main floor.
Labels: Life in general
posted at
2:54 PM
0 comments