Monday, April 23, 2007
Let's Get Real Monday - "The Outfit"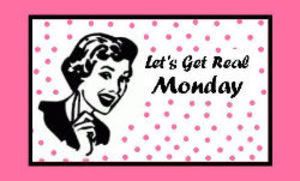 This week's theme over at
Randi's
is "The Outfit". Here are two of my former faves!
Ah yes, this is one of those dresses where everyone over a certain age loves it and everyone under a certain age thinks your dress is hideous but won't say so or they will...:)
This jacket. What can I say? It always brought a smile/grimace to the face of anyone I approached. They either:
A) Loved it
B) Were blinded by it
C) Or were really glad to have someone to make fun of!
I had friends comment that they couldn't lose me in a large crowd but by wearing that jacket they might just hide from me! LOL!
CONFESSION: I still own both pieces of clothing. I actually tried them on tonight to get pictures. I think it's time to say goodbye!
Labels: Let's Get Real Mondays
posted at
11:58 PM
3 comments